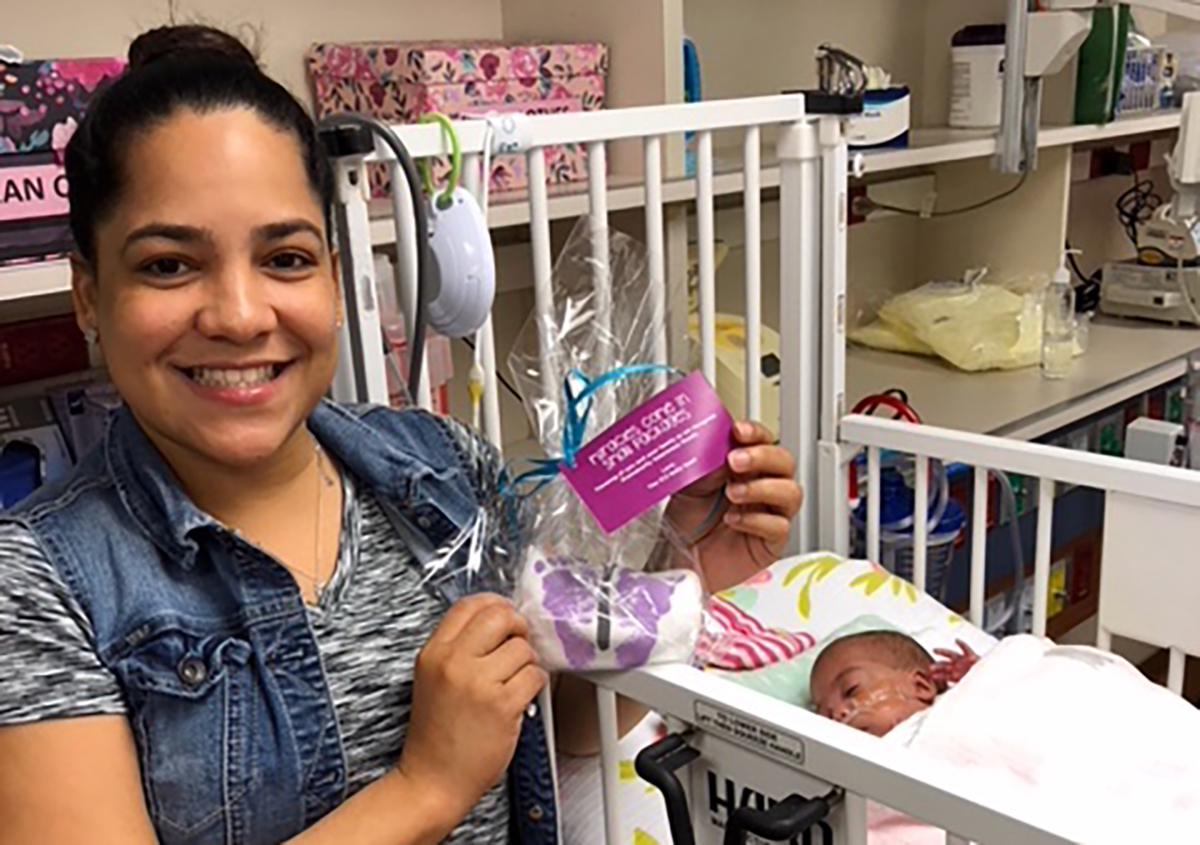 Make a Donation
ICU baby is a nonprofit organization that creates and maintains its programming via support from the general public. Every counts, and every donation allows us to continue bettering our community and our programs. Thank you for your support.
One dollar donated to ICU baby is one dollar more that can be used to provide support to NICU families.
We hope that you will make a tax deductible donation today.
Other Ways to
Support ICU baby
In-Kind Donations
In-kind donations are donations that are made in goods and services rather than in money. This type of donation is incredibly valuable to ICU baby and have helped to make our current projects possible. They also are instrumental in supporting our fundraising events. Donated goods and services are tax-deductible and very much appreciated.  If you would like to make an in-kind donation, please click here to Contact Us.

If you shop on Amazon, you are now able to donate to ICU baby at no extra cost to you. Amazon will donate 0.5% of all eligible purchases to ICU baby every time you check out on Amazon Smile.
How to select ICU baby on Amazon Smile in 3 Easy Steps:
Visit smile.amazon.com to register using your Amazon login and password.
Select ICU baby as your preferred charitable organization.
Add a bookmark to your browser for easy access to the page next time you shop online. Amazon will remember your selection and transfer 0.5% to ICU baby for every eligible purchase after you check out.